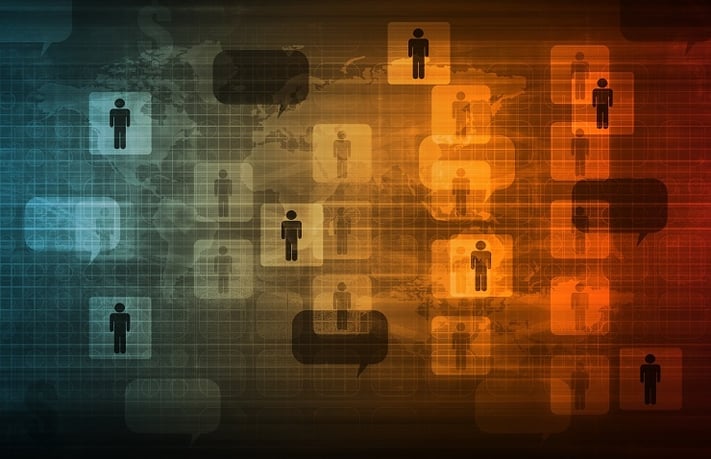 This blog was originally posted on the ViFX blog on 21 September 2016 - click here to view.
Many IT organisations today are outsourcing (either internally or externally) their services to meet their unique business needs, lower the cost of services, or simply drive innovation. Some of them are transitioning from a single vendor outsourcing model to a multi-sourced operating model, which is ultimately leading to an extraordinary increase of complexity in managing multiple suppliers.
The most common way of handling a new operating model and to ensure the delivery of end-to-end services to customers, is by creating a service integration layer to manage interdependent services from multiple internal and external vendors. And that has been the beginning of the rise of Service Integration and Management (SIAM).
As more and more organisations are planning to moving towards outsourced or multi-sourced operating models, best practice is evolving and the tools are rapidly enhancing to support SIAM.
If you look today at the ITSM/SIAM market, the market for SIAM tools is going in two major directions:
Software vendors are delivering stand-alone SIAM tools
ITSM software vendors are adding SIAM capabilities to existing tools
A number of vendors are also promoting SIAM as a service. This offering is particularly attractive to service providers whose role now moves to a service broker, coordinating services and support from various suppliers.
Cherwell Software, a global leader in IT service management (ITSM) and IT asset management (ITAM), provides out-of-the-box SIAM capabilities to the existing Cherwell ITSM tool. It is based upon an extensible platform that provides service management, analytics, and accountability for all services.
With Cherwell's implementation of SIAM, you can benchmark service delivery performance, hold suppliers accountable to agreements, and provide the communication for suppliers to work together.
What exactly is Service Integration and Management (SIAM)?
SIAM is fundamentally an adaptation of ITIL with its main focus on managing the delivery of services provided by multiple suppliers. First of all, SIAM is not a process! SIAM is the set of principles, practices and approaches to manage and co-ordinate the delivery of services from multiple service providers.
The relationship between SIAM and Cherwell - the key elements
One of the most attractive aspects of the new Cherwell release is the functionality that enables Service Integration and Management (SIAM) and Multi-Sourcing Service Integration (MSI).
"We developed support for SIAM in direct response to our customers' needs to better understand the end-to-end lifecycle of their IT services," said Josh Caid, VP of Product Management at Cherwell Software. "IT organisations continue to leverage both internal and external suppliers in order to provide the IT services that meet business needs in a cost effective manner. The SIAM functionality enables IT to better understand and manage supplier cost vs. performance and also mitigate risk. By doing this, we help position IT as trusted partners to their businesses."
The Cherwell out-of-the-box content supports multiple processes related to SIAM. These processes deal with the operative management of services and are split into the following areas:
Figure 1. The relationship between Cherwell and SIAM
Supplier Management
Supplier Management plays a key role in Service Management. It manages suppliers, typically third party, some can be internal suppliers, and the services they provide to the client. The aim is to ensure quality, consistency and value, ensuring that all contracts and agreements with suppliers reflects the needs of the business, and that all suppliers meet their contractual commitments.
Cherwell's implementation of the Supplier Management process allows users (i.e. SIAM managers) to on-board and off-board suppliers (internal and/or external) and manage their individual lifecycles, which includes basic information, creating Agreements, and assessing the supplier's performance.
There are several other Business Objects that support Supplier Management such as Scorecard, Supplier, and Agreement.
The Cherwell implementation of SIAM provides a comprehensive set of performance measures that
provide the framework for performance measurement and supplier management. For example, a Scorecard (Figure 2) is a business object that allows you to view detailed supplier performance data in real time. The Scorecard displays data that is automatically calculated based on categories, such as quality, delivery, responsiveness, and complaints. This information is presented as a letter grade in the Grade alert bar in the Quick Info Tile of the Supplier form (Figure 3).
Figure 2. Scorecards Business Object
Supplier Information is linked throughout different parts of the system (Business Objects) to ensure maximum flexibility and intractability with internal or external processes.
Figure 3. Supplier Business Object
In Cherwell a Supplier Agreement is a record that defines the conditions of service between the service desk and a supplier.
These agreements are directly related to suppliers and include terms, including rules for changes to the agreement, rules for termination of the agreement, and service availability.
In Cherwell, an agreement is a Group Object that includes two Major Business Objects: OLA and the Underpinning Contract.
Figure 4. Agreements Business Object
Risk Management
Risk Management is the process responsible for identifying, assessing and controlling risks. Cherwell Risk Management is the process that allows organisations to minimise risks associated with suppliers by defining and tracking factors that could affect the delivery of a service. The Business Object that supports Risk Management includes Risk Assessment.
Figure 5. Risk Assessment Business Object
A Risk Assessment is a questionnaire that is used to evaluate the risk level of a supplier. Users (SIAM Managers) evaluate a supplier using the Risk Questionnaire by answering questions related to Service Delivery risks and Service Disruption risks. As the user progresses through the questionnaire, Risk Weight definitions calculate the risk level, and then auto-populate the Risk Chart using Low, Medium, High, and Extreme risk levels.
Service Management
IT Service Management (ITSM) in general, refers to the implementation and management of quality IT services that meet the needs of the business. Defining services is the key to service management. A service definition enables both the customer and the service provider to know what they can and cannot expect from a service.
Business Objects that support Service Management in Cherwell include Service and SLA. Figure 6 is an example of a Cherwell business service.
Figure 6. Service Business Object
Service Portfolio Management
Service Portfolio Management ensures that the service provider has the right mix of services to meet required business outcomes at an appropriate level of investment.
Cherwell Service Portfolio Management allows organisations to create and manage a comprehensive set of service offerings for Customers. Business Objects that support Service Portfolio Management include Service Catalogue Template, Supplier Catalogue Item, and Work Unit.
Figure 7. Service Catalogue Template
A Service Catalogue Template is a deliverable that is comprised of related Work Units and available to Customers from the Service Catalogue in the Customer Portal. When a Service Catalogue Template is selected, a Service Request is created and the associated Work Units transform into Tasks. The Service Catalogue Template form allows Users to view, create, track, and manage Service Catalogue Templates.
A Supplier Catalogue Item is a generic product or Service that is provided by an internal or external supplier to an organisation's customers. The Supplier Catalogue Item form allows Users to view, create, track, and manage Supplier Catalogue Items.
A Work Unit is a generic task that is required to fulfil a Service Request. Work Units are grouped together in one or more Service Catalogue Templates and then converted into individual Tasks when a Customer submits an order for a Service using the Customer Portal. The Work Unit form allows Users to view, create, track, and manage Work Units.
Portal Management
Cherwell Portal Management is the process that allows an organisation to manage and deliver products or Services that are ordered by Customers using the Service Catalogue in the Customer Portal. Business Objects that support Portal Management include Service catalogue and Service Cart. All the services in the Service Catalogue are published in the Self-Service Portal.
Service Catalogue is one of the key elements in SIAM. Very few companies have a professional SIAM model in use and many companies lack a proper Service Catalogue and Configuration Management Database.
Cherwell provides a full OOTB Service Catalogue (found in the Cherwell Portal), shown in the Figure 8.
Figure 8. Cherwell Service Catalogue
Conclusion
The proven benefits of SIAM include reduced risks to the business, improved quality of service to users and, as a result, enhanced customer satisfaction. In addition, SIAM implementation helps organisations to avoid being dependent on one organisation, and also helps to gain the benefits in terms of service quality and cost control.
Don't forget that effective SIAM requires consideration of People, Process, Partners and Products (tools). These are the most important ingredients in a successful SIAM adoption. And the active glue between them is communication.
However, in this blog, my focus is more around the SIAM definition, including assessment of the underlying technology (tools) relevant for the SIAM practice adoption.
The tools used by the SIAM providers, suppliers and/or service oriented organisation must provide flexibility, configurability, and the ability to easily implement business rules for various business processes, applying industry standards, templates, and policies. These are the main reasons why Cherwell has been seen as fantastic tool for organisations that need an integrated ITSM and SIAM solution.
Based on the resent ITSM review, Cherwell successfully combines enterprise level ITSM capabilities with SIAM components that allow an organisation to use a multi-sourced environment seamlessly. So, if you are looking for a tool that supports both ITSM and SIAM then let's journey together with Cherwell through your ITSM and SIAM maturity!
The ITSM Review - This group test is a review of software products and vendors in the service integration and management (SIAM) market area.
Note: The term "SIAM" comes from U.K. government usage and stands for Service Integration and Management. MSI (Multisourcing Services Integration) is the more common term used in the U.S. The terms "MSI" and "SIAM" may be used interchangeably.